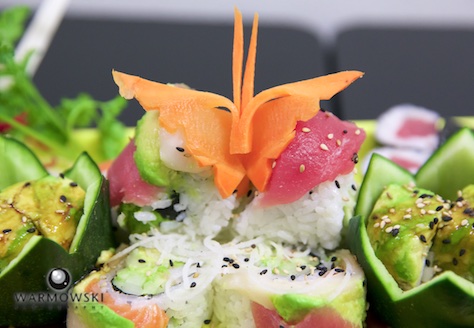 For this wedding in Springfield, there was no way Ryan the groom was going to go through the most important day of his life without having his favorite food from his favorite restaurant — Happy Sushi in Springfield.
So while he and his groomswomen waited for Amy the bride to get ready, the crew made a stop at the restaurant, 846 S Grand Ave E, Springfield, IL 62703.
We loved covering this real moment during the wedding day, something that showed true personality. The couple also were particular about their wedding venue and chose the Hoogland Center for the Arts (also Hoogland Center for the Arts on Facebook). They also wanted a band, and picked a great live wedding band (featuring mashups and lots of extras) Fun DMC (also Fun DMC on Facebook).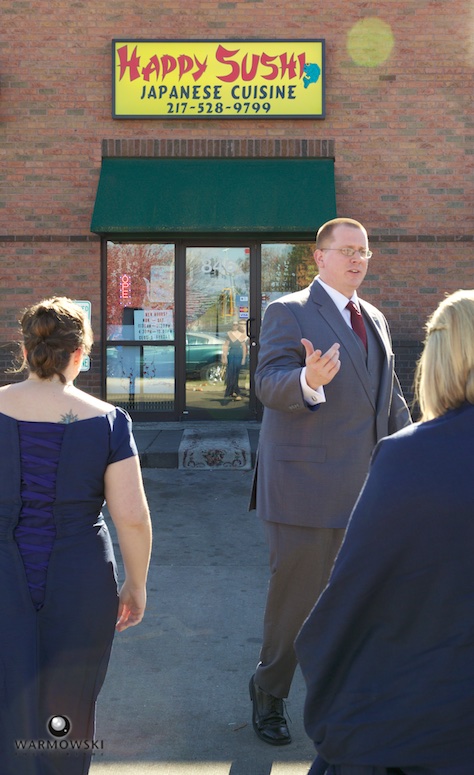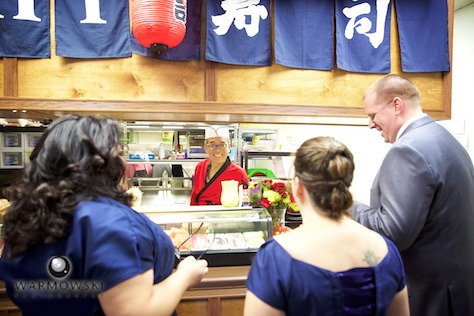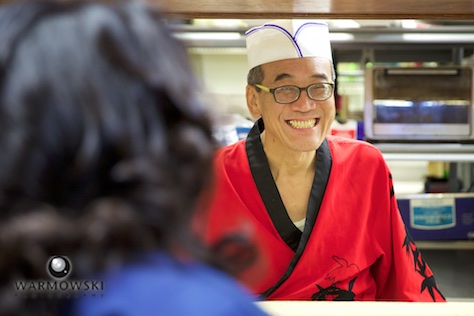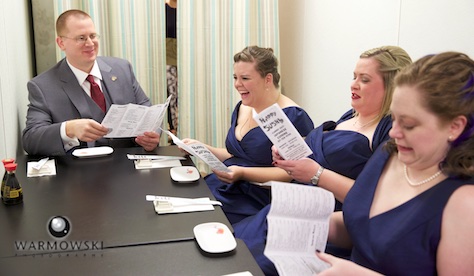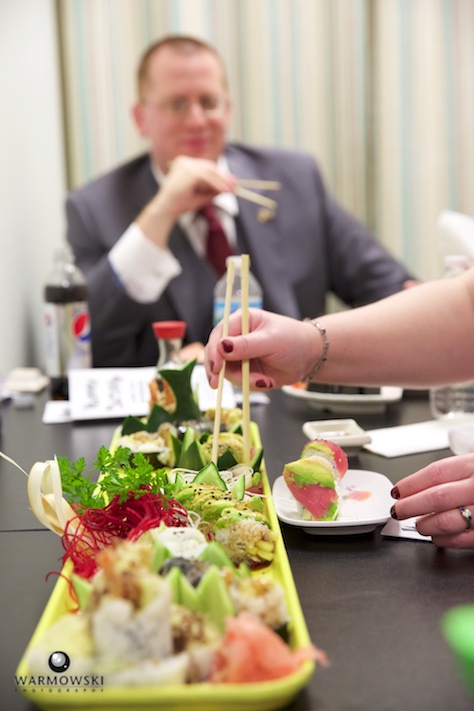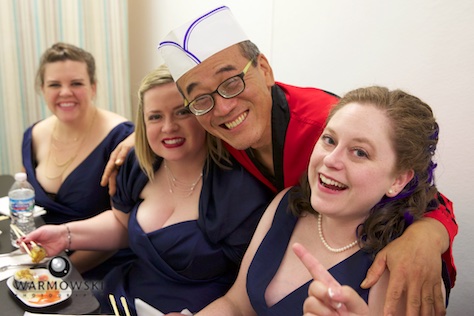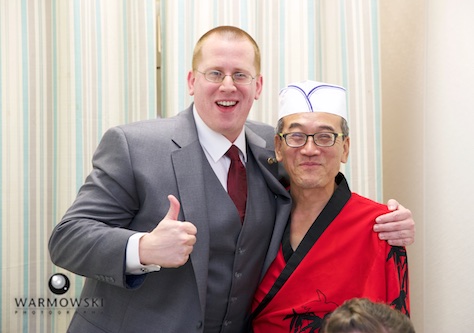 Posted by Steve. Warmowski Photography on Facebook. Tiffany & Steve Warmowski, Springfield Illinois area wedding photographers.  Available for events in Bloomington-Normal, Champaign-Urbana, Quincy, Peoria and other Central Illinois communities, as well as Chicago, St. Louis and beyond. Studio (hours by appointment) at 301 E. Court St. Suite B, Jacksonville, IL 62650 – next door to Girls in White Satin, first floor of Hamilton's 110 North East.