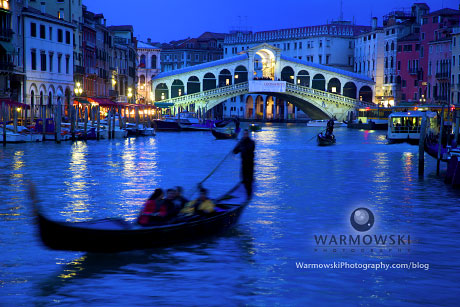 Prints of Rialto Bridge are a special part of Warmowski Photography's gallery show of wedding photojournalism images at the Strawn Art Gallery this month.
We made the image (of Venice's most famous tourist site taken at dusk in November 2009) into a special edition matted, metallic print. The photograph can be purchased for $20, with half the proceeds going to the Jacksonville Art Association (sales tax included) (gallery hours). So be sure to get your print and evoke memories of past travels or dreams of future travels.
The trip to Italy was a long-anticipated chance to visit with our friend, fashion photographer and Jacksonville native Jerry Lee Ingram in Florence, and to take a break after coving 35 weddings in 2009. One day we'll be working with him in Tuscany on some weddings!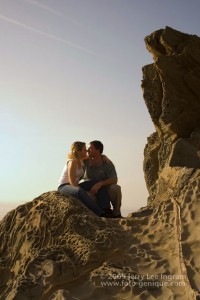 Steve & Tiffany of Warmowski Photography are photojournalists offering wedding photography in Springfield –  Jacksonville, downstate Illinois and the Chicago and St. Louis areas.
Posted by Steve