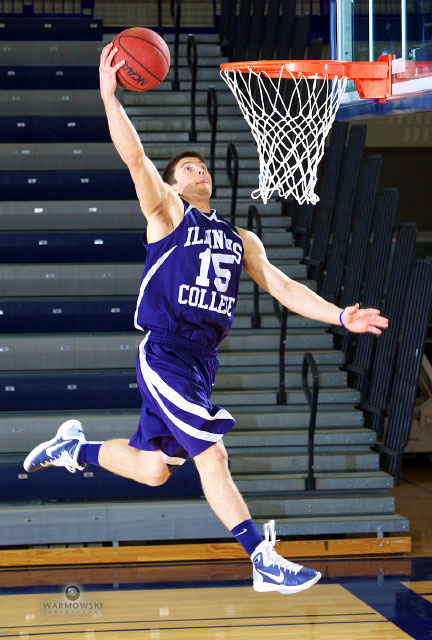 Jacob Tucker of Illinois College in Jacksonville, Illinois, is only 5'11" — but he sure can fly!
Steve & Tiffany helped the school with photography and video this week to showcase Jacob's skills as he hopes to compete in the State Farm College Slam Dunk & 3-Point Championships. Beginning today March 17th and up to Tuesday March 29th fans can vote for Jacob on a special Facebook page.
Jacob and friends posted a video on You Tube that had more than 1.7 million views in less than a week! Congratulations to Jacob for making it this far, and best of luck! Read more on the college's web site.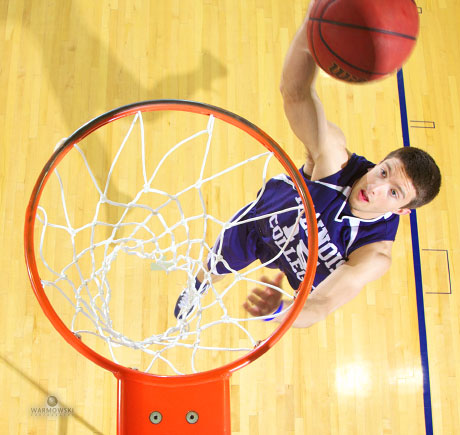 Photo by Steve. Warmowski Photography, an experienced husband-wife team of photojournalists using their skills to tell brides' and grooms' wedding stories. More than 100 weddings plus combined 30 years of newspaper experience means you can enjoy your day, and not have to worry about getting great images of your wedding. Also helping Illinois College get great images to their community.