Between Monica & Luther's wedding and reception, the limo took the entire bridal party to Monica and Luther's CrossFit gym. They had a couple photos in mind. I already put one in the Monica & Luther's Wedding Highlights blog post. But, I have included it in this entry, too. Monica and Luther began CrossFit the November before their February wedding. They plan to continue even though the big event is over.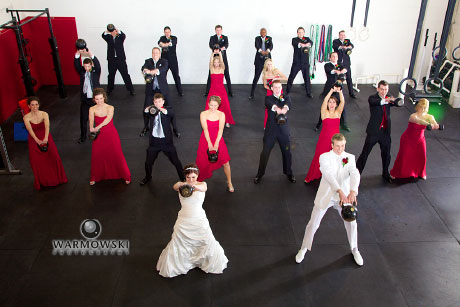 Here it is – the Bridal Party Kettlebell Swing!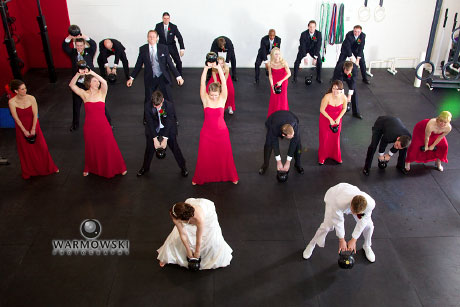 It took a couple to tries to get it right.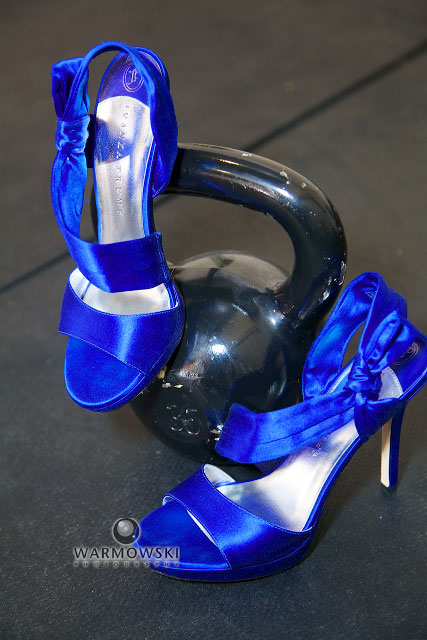 Monica's awesome "something blue!"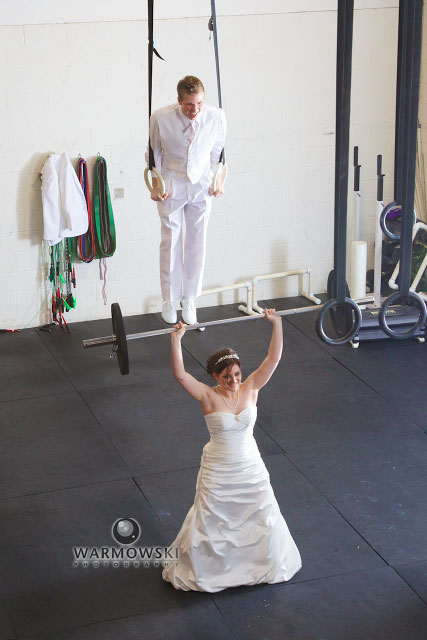 My vantage point from up in the loft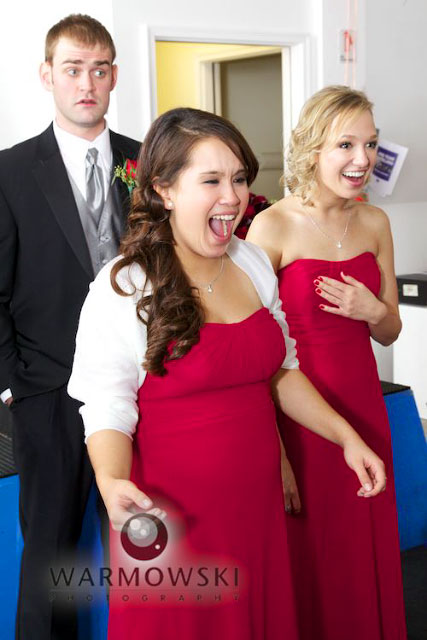 The bridal party's reaction to the weight being put on Monica's bar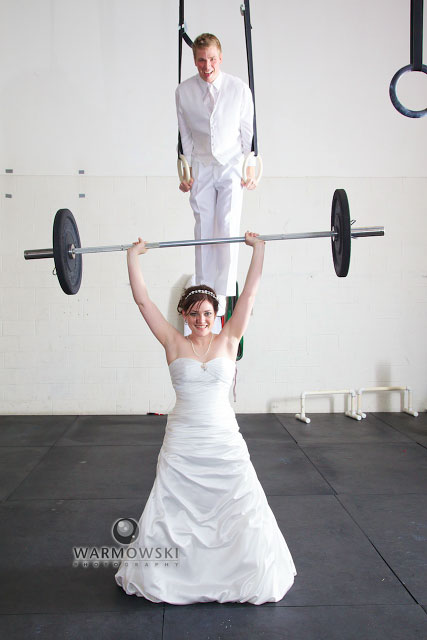 Steve's vantage point from the ground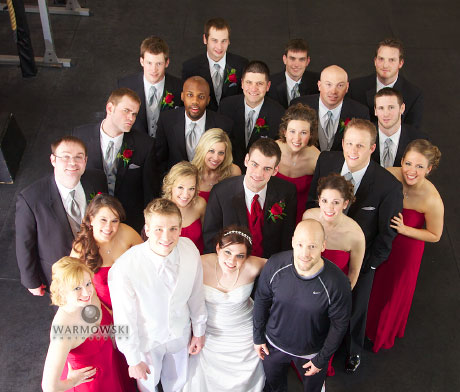 The whole group and Jason, the CrossFit owner and trainer
Posted by Tiffany/Warmowski Photography, photographing brides, grooms and their unique interests in Jacksonville, Illinois, Chicago, Springfield and worldwide.