One of our highlights from last year was when Amanda, whose wedding we photographed in the summer, took the microphone at the Springfield Local Favorites Bridal Bash at Northfield Inn and Suites and told all the brides what great photos and service she received from us. She said she didn't have to worry about photos at all, and had a great time with us on her wedding day. Thanks Amanda!
Amanda and Luke had their ceremony at South Side Christian Church, 2600 S. MacArthur Boulevard, Springfield, IL 62704. Reception at Firefighters Postal Lake Club on Lake Springfield with catering by Hamilton's Catering.
Part of the plans for our Springfield professional wedding photography was to photograph the couple on the running trail in Centennial Park where they met. With temperatures over 100° – we took a quick photo then jumped in the air-conditioned limo and headed to their health club for fun photos with the wedding party.
Other vendor note — flowers, centerpieces and decorating by Tom Anderson of An Event Design florists and event planning.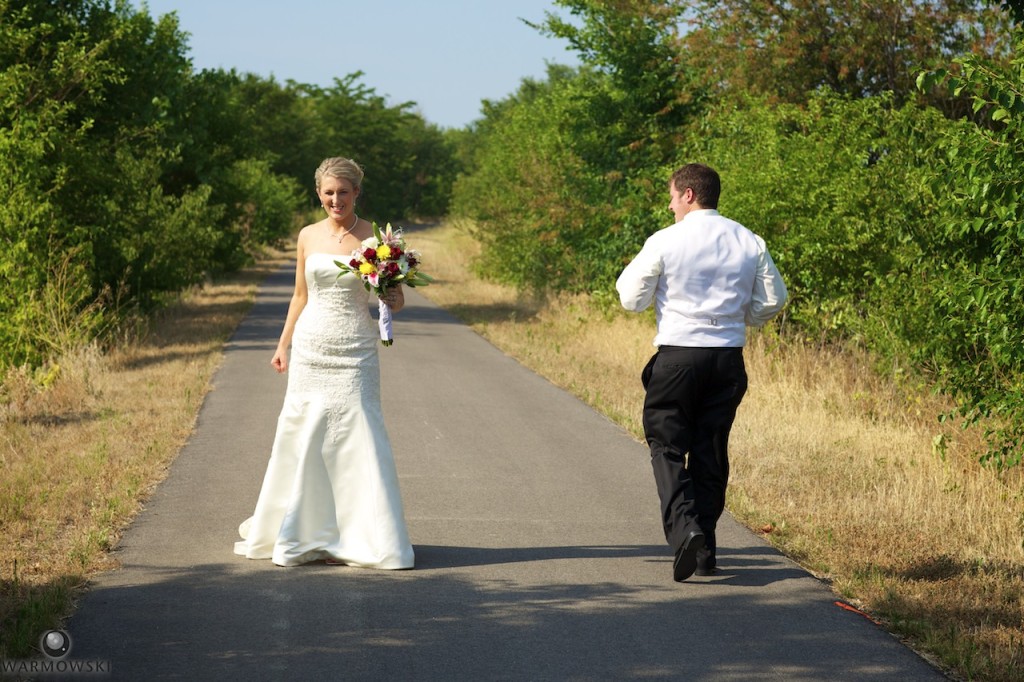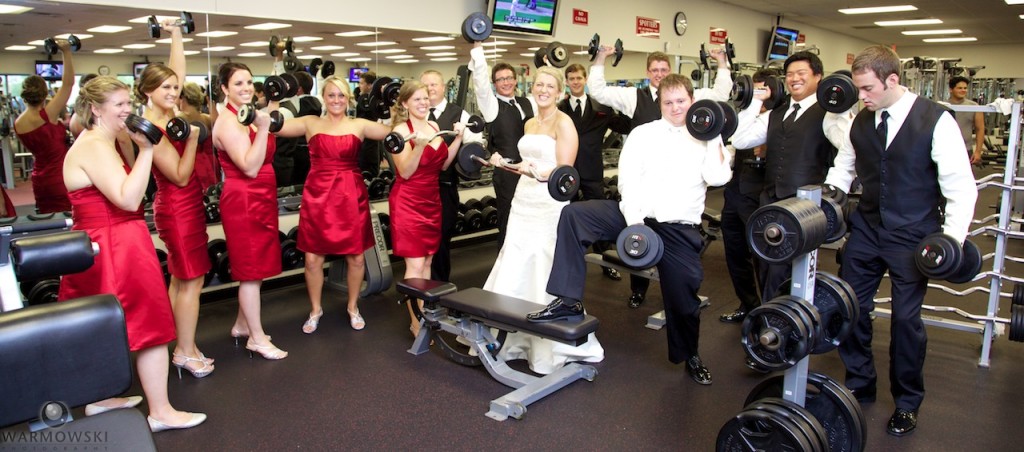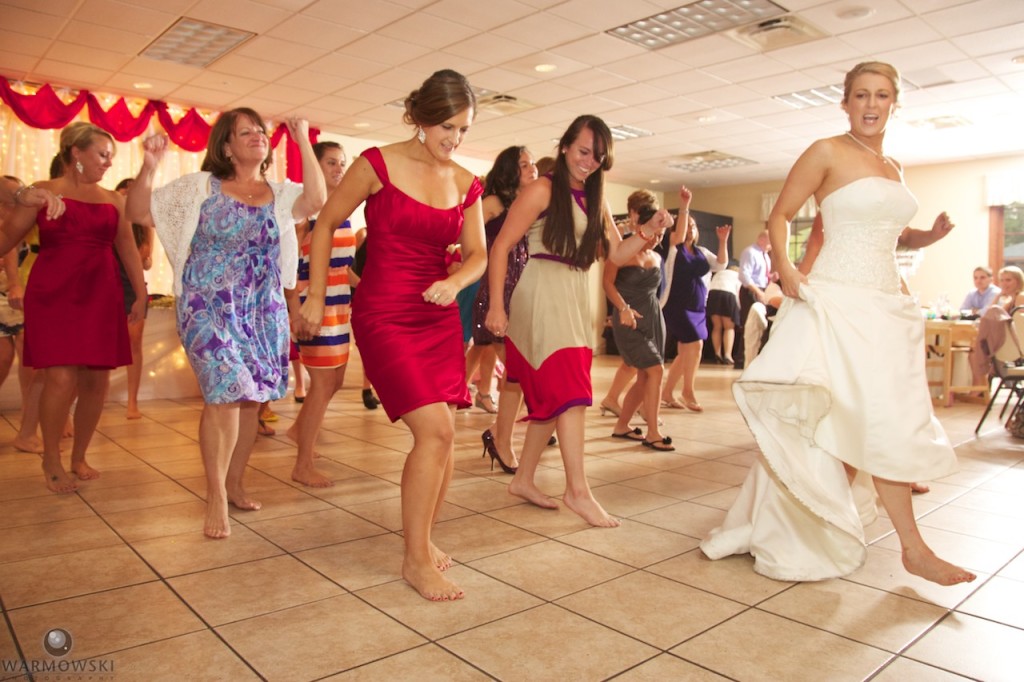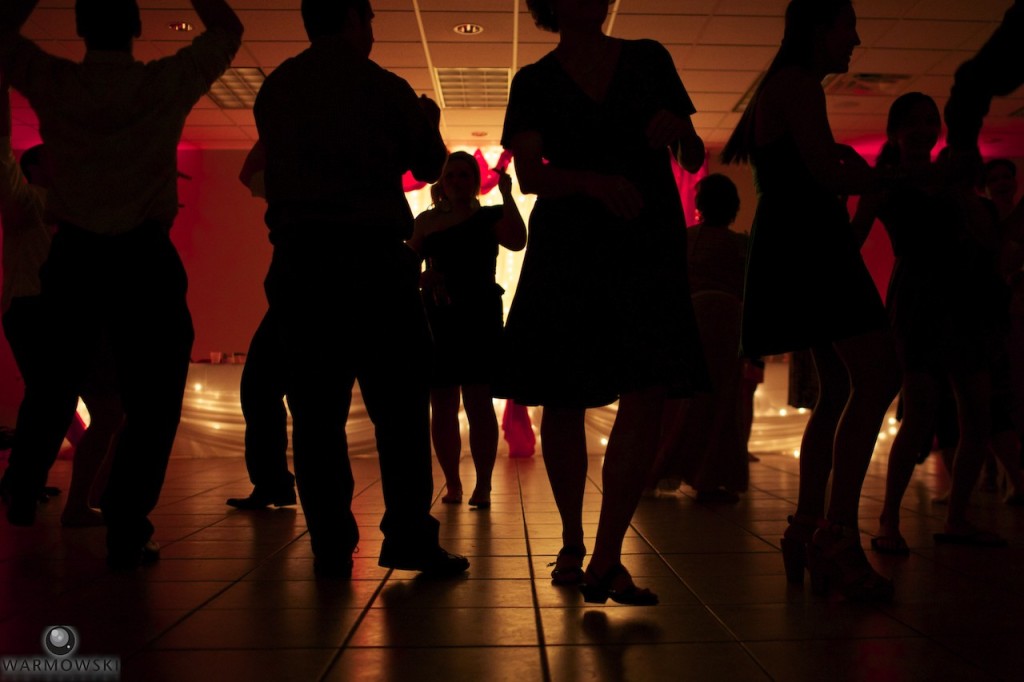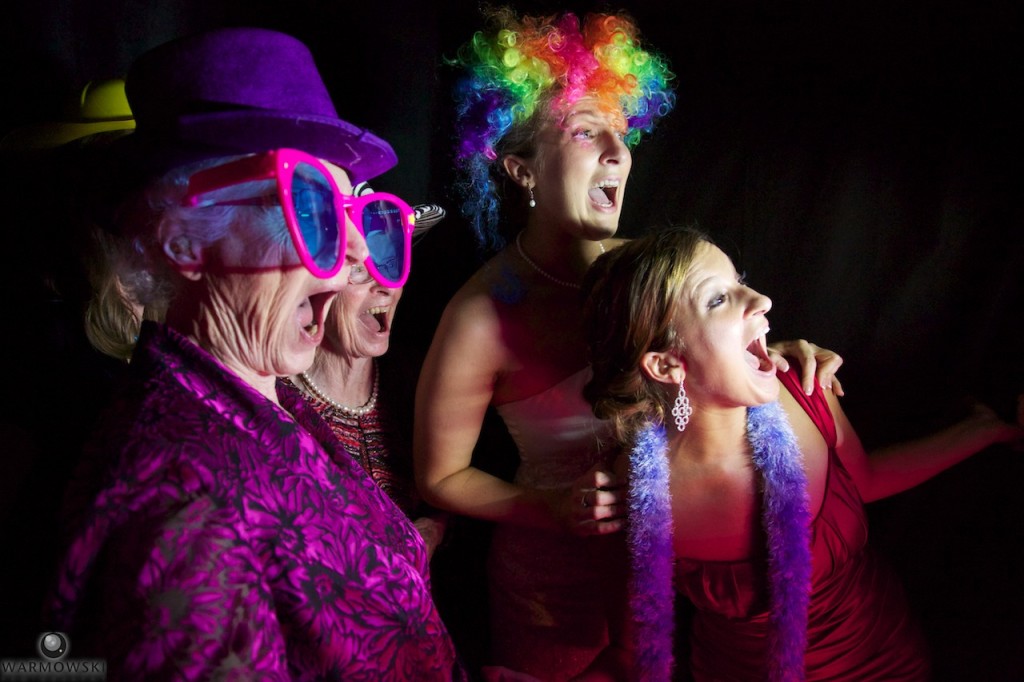 Posted by Steve. Springfield Illinois area wedding photography by Warmowski Photography, husband-wife photojournalist team want to tell the story of your wedding day in pictures. Follow us on Facebook.