This week and next Tiffany & I are hosting our sixth Japanese exchange student through the Illinois College program with Ritsumeikan University in Japan. It's always great to learn a different culture and traditions, and to share the great life of Central Illinois with a foreign visitor.
Last year we got a glimpse of some Japanese wedding traditions when we provided professional wedding photography for Shiori & Brett at the Jacksonville Country Club. Shiori started the day with a traditional wedding kimono and then switched to a white Western wedding dress. Their rings were made of wood and were carved by Shiori. And, part of a traditional Japanese wedding the families provide entertainment for their guests — so Shiori's family sang and danced and put on quite a show!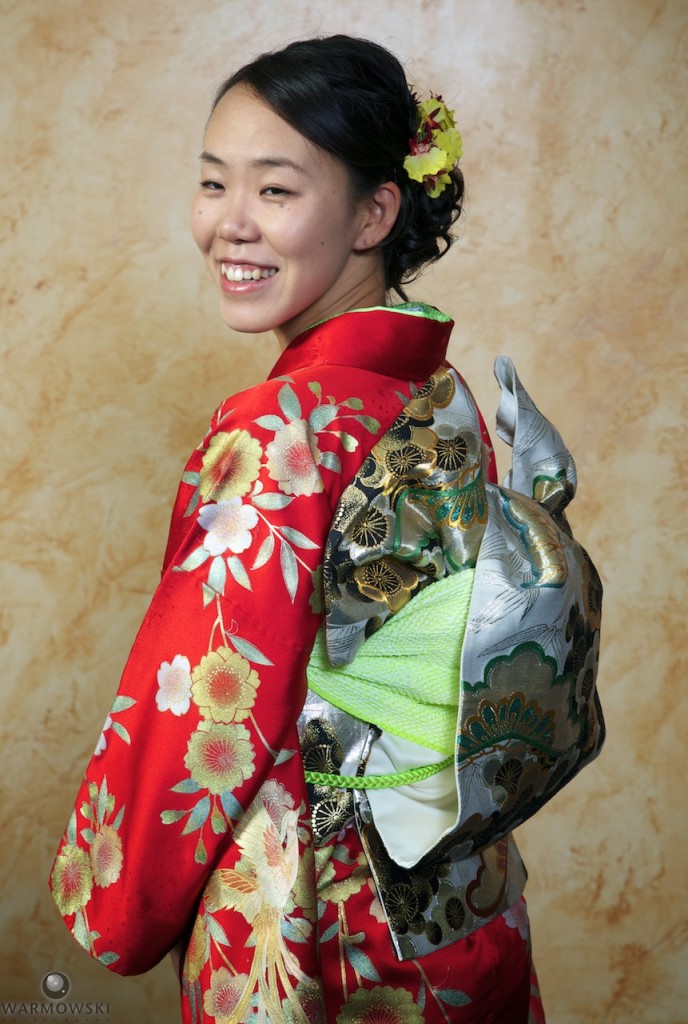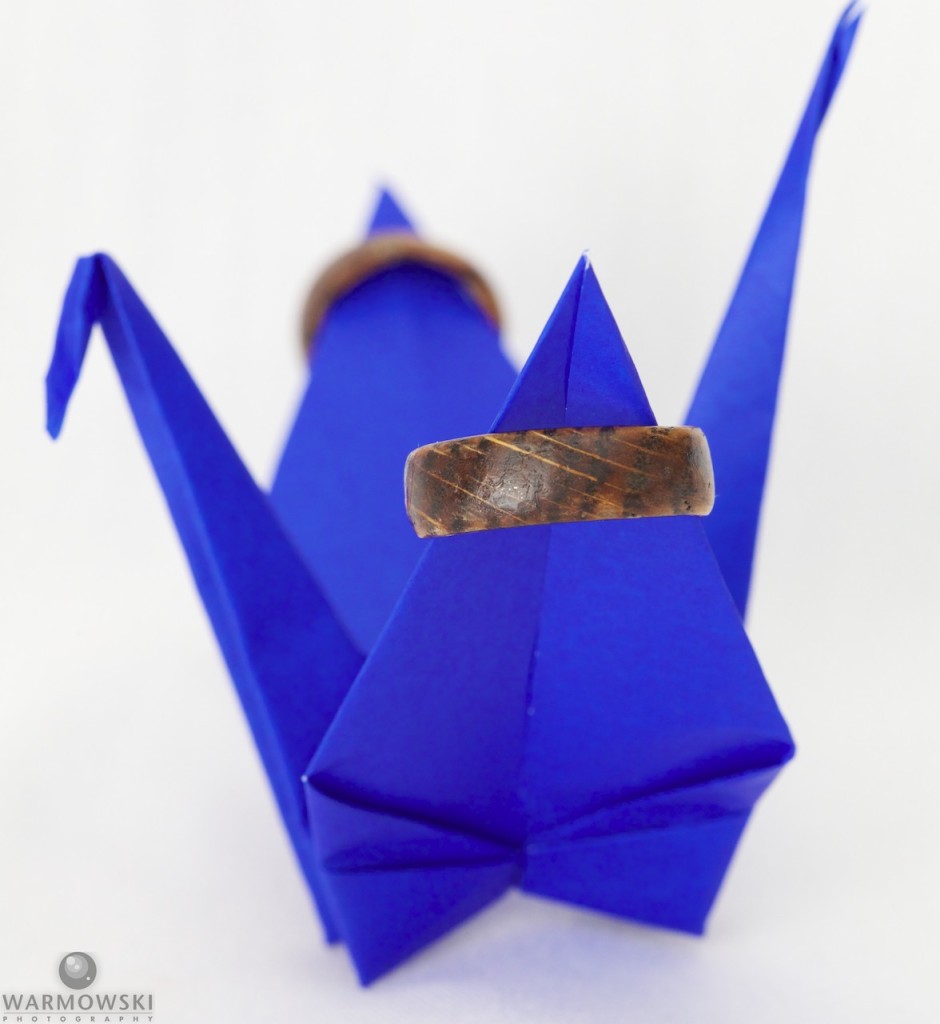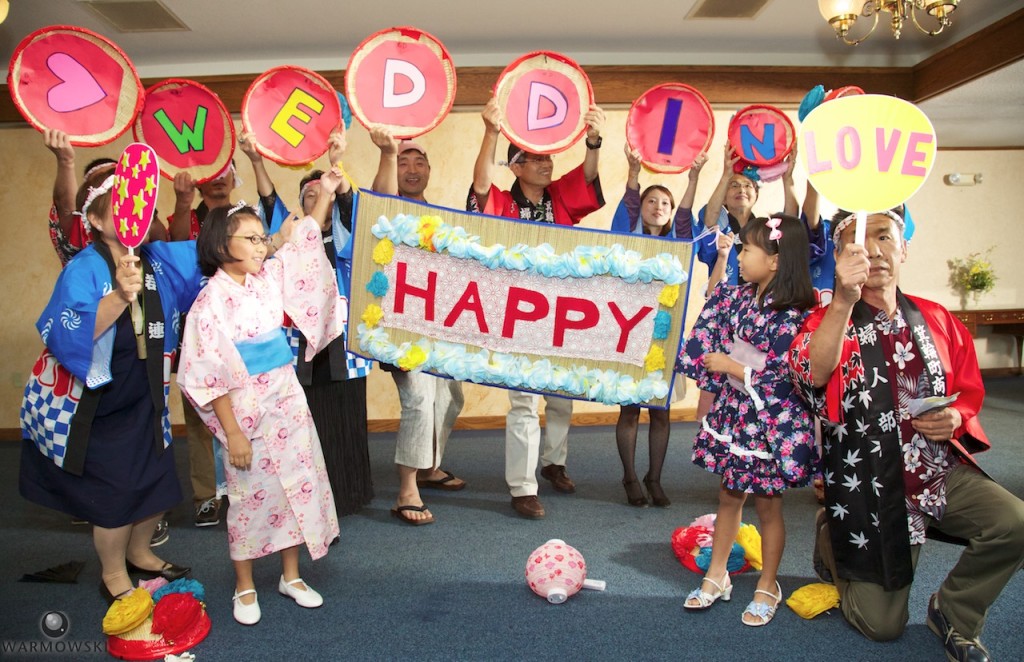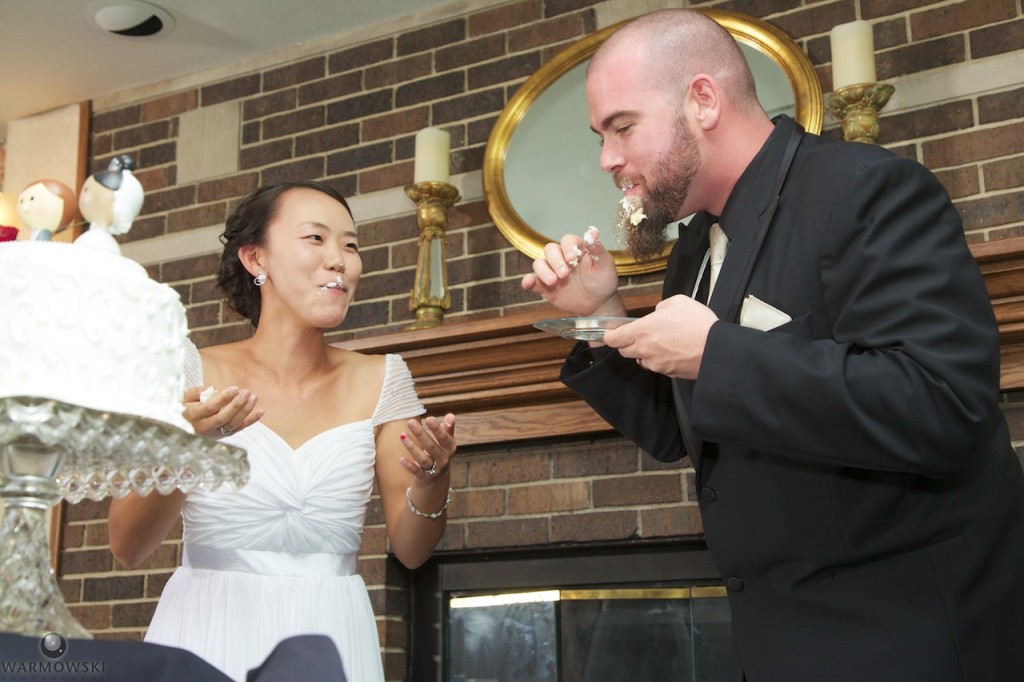 Posted by Steve. Springfield Illinois area wedding photography by Warmowski Photography, husband-wife photojournalist team want to tell the story of your wedding day in pictures. Follow us on Facebook. Studio located at 301 E Court St. Suite B, Jacksonville, IL 62650, open by appointment only. Be sure to check out our neighbors Girls in White Satin for formal wear for the occasion.