Tiffany and I had a great time last night at Jacksonville Main Street's Diamonds & Ice Masquerade Ball last night at Hamilton's 110 North East with the party and with event photography. Here's some notes that might be of help with your wedding planning.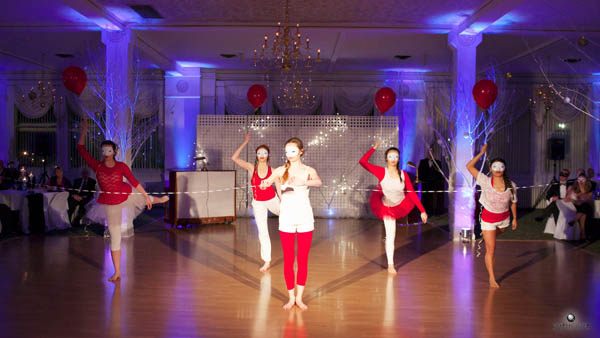 Steve Tankersley of Springfield-area Rage Revolta Stage Lighting 217.883.2634 did a fantastic job setting the scene with white LED uplighting around the ballroom. The lighting really fit in with the diamonds and ice theme of the night. When you're planning a wedding, at Hamilton's Catering or any other wedding venue, look into upgrading the lighting. We always love the opportunity event lighting gives for beautiful, different photos for Central Illinois wedding photography.
Troy Armstrong was the DJ for the night. He's recently relocated to Springfield from Metro East St. Louis and is working at 104.5 WFMB radio. He also provides DJ service for weddings.
Precious Jewelers donated a beautiful necklace.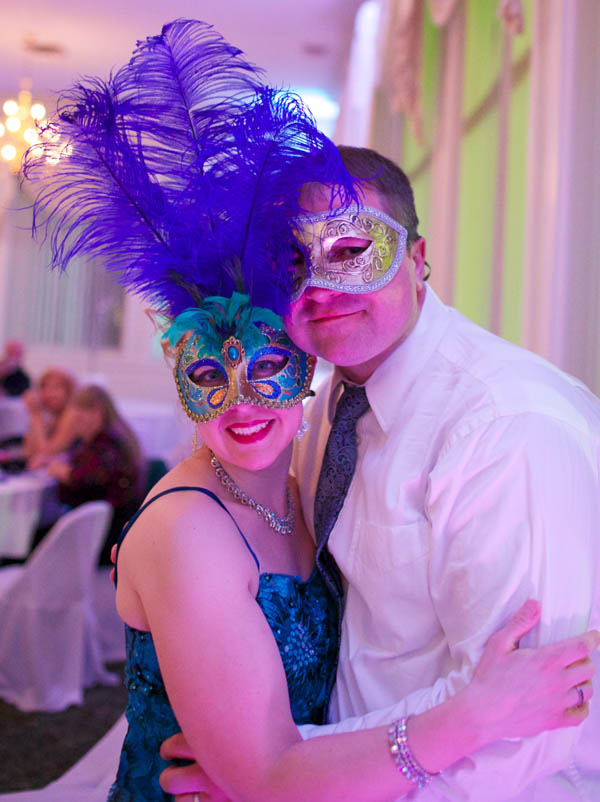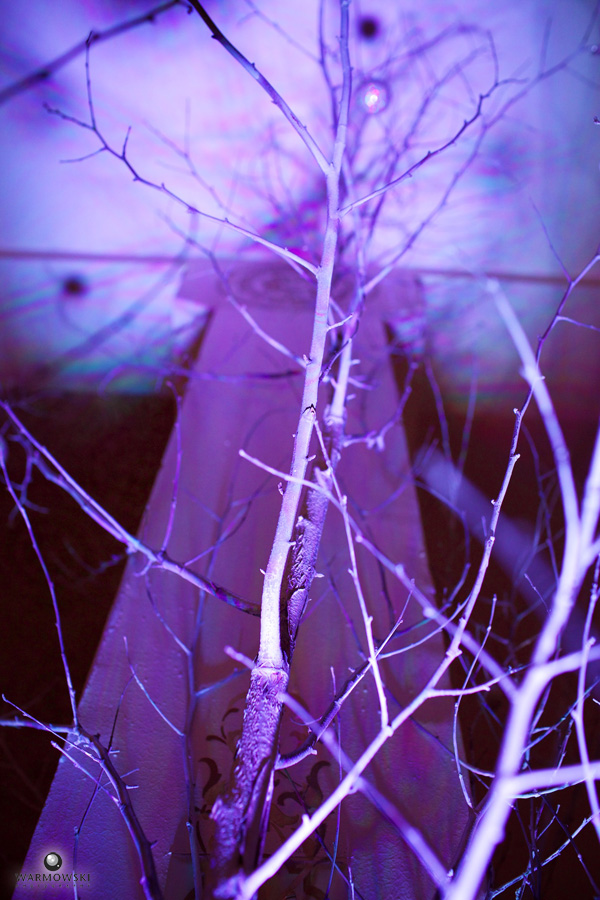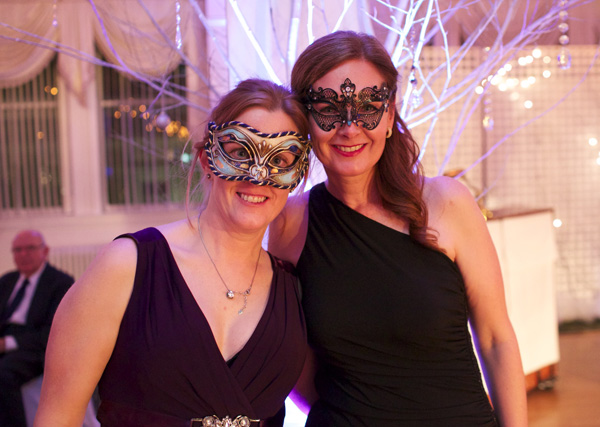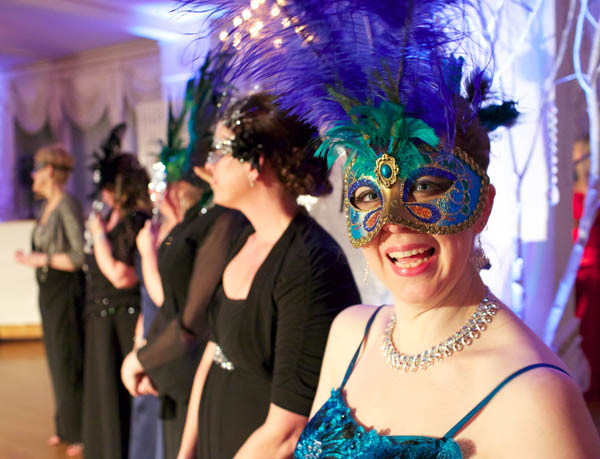 Thanks to Duncan & Hoots Jewelers for donating a $100 gift card which Tiffany won for "Most Elaborate Mask." I think it was mostly for matching the great dress she picked up from Girls in White Satin Bridal & Formal Wear.
Another company we've seen do a great job with event lighting and up-lighting when we are out doing Springfield Illinois wedding photography is Premiere Audio-Visual.
Posted by Steve. Warmowski Photography, husband-wife photojournalist team want to tell the story of your wedding day in pictures. Follow us on Facebook. Studio located at 301 E Court St. Suite B, Jacksonville, IL 62650, open by appointment only. Be sure to check out our neighbors Girls in White Satin Bridal & Formal Wear for formal wear for the occasion.